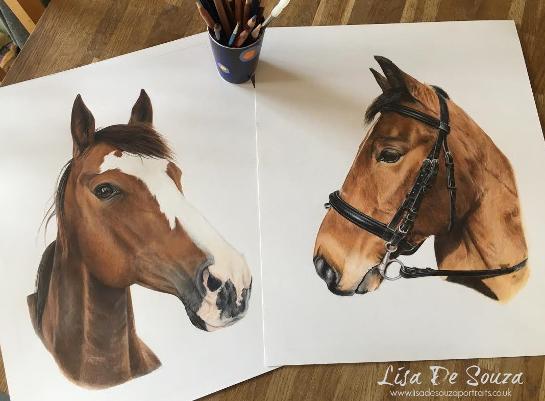 This gallery illustrates some of my equine work in coloured pencil. A great medium for fine detail and building up layers of colour and bringing shine to those beautiful coats.
Pastel portraits have a slightly softer finish but also allow for many layers of intense colour.
Horses are an animal very close to my heart, having dreamt of owning my own as a little girl I am lucky enough to have formed special relationships with many over the years .I now have Toby whom I've had the pleasure of owning and guiding from a foal. He is now a 16 yr old semi-retired gent' and true friend.
Having this close relationship with such a majestic animal gives me great understanding of their form, trust and the loyalty within.